OA Vigil
Date:
Dec 17, 2022
Location:
Camp Patten
261 Burnt Church Rd
Lakeland, GA 31635
Location Phone: 229-242-2331

Register by December 11th!
ONLY VIGIL MEMBERS MAY ATTEND
Breakfast at 8AM!
Alertness to the needs of others is the mark of the Vigil Honor. It calls for an individual with an unusual awareness of the possibilities within each situation.
The Vigil Honor is the highest honor that the Order of the Arrow can bestow upon its members for service to lodge, council, and Scouting. Membership cannot be won by a person's conscious endeavors.
The Vigil Honor is a high mark of distinction and recognition reserved for those Arrowmen who, by reason of exceptional service, personal effort, and unselfish interest, have made distinguished contributions beyond the immediate responsibilities of their position of office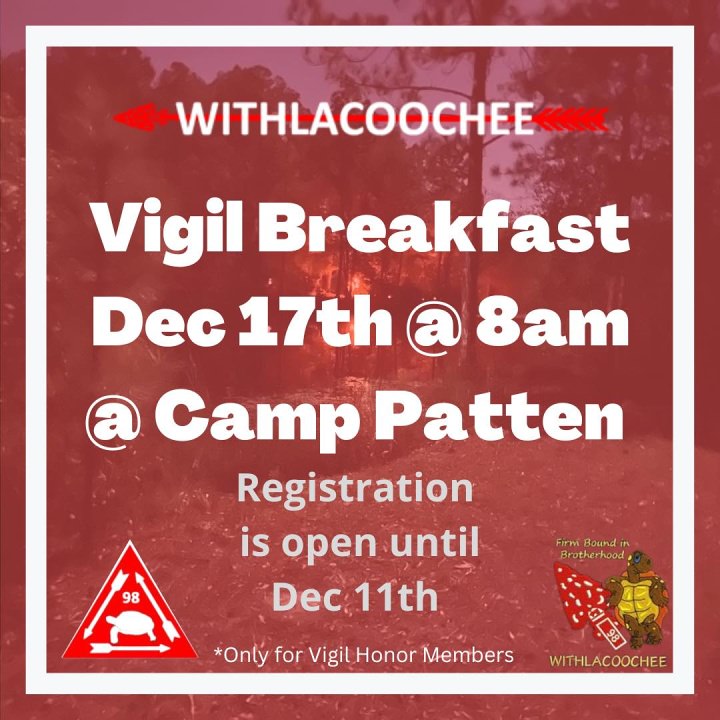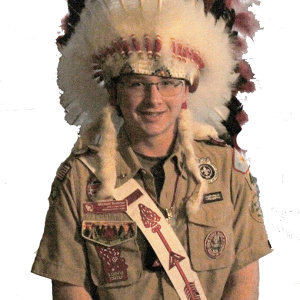 Lodge Chief
| Position | Name | Telephone | |
| --- | --- | --- | --- |
| Withlacoochee Lodge Advisor | Jeff Scott | (229) 388-7197 | |
| Lodge Chief | Michael Sumner | | Email |