Commissioners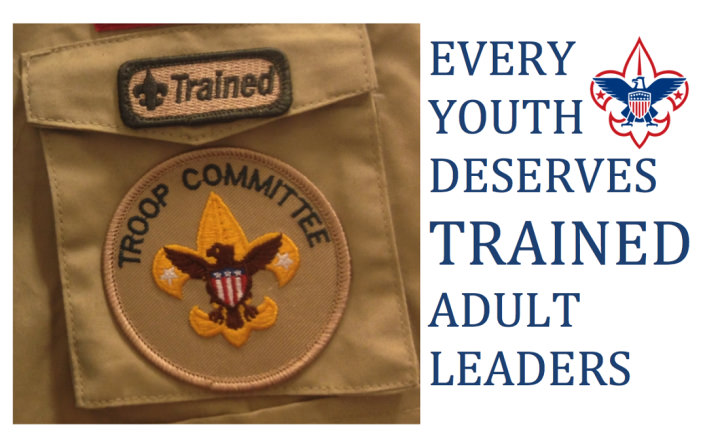 Words from the Commissioner
Commissioners are district and council leaders who help Scout units succeed. They coach and consult adult leaders of Cub Scout packs, Boy Scout troops and venturing crews. Commissioners help maintain the standards of the Boy Scouts of America. Commissioners also oversee the unit charter renewal plan so that each unit re-registers on time with an optimum number of youth and adult members.

Every Scout deserves a trained leader

As a unit Commissioner one of the important things you can do is encourage and support our unit leaders to be trained in their positions and even consider getting trained in areas that are outside of their specific position. For example, a troop leader can benefit by taking Webelos leaders training to gain a better understanding of the program that affects the success of a troop. A Cubmaster should be trained in all Cub Scout positions. Troop leaders can take venture leader training to understand how venturing may work in conjunction with a Troop.

And what better way to support and encourage our Leaders? "Set the example!" As Commissioners, we should be more trained than the leaders we are working with.

So, get trained!

Every Scout deserves a trained leader; and every unit deserves a trained Commissioner

As your council Commissioner I want to hear from you. If you are doing something that you think is successful let me know, and I will share it with all the other commissioners. Likewise if you are having any problems I can support you with let me know. My email addresses is radelong@valdosta.edu and always, let's keep the "Scout" in Scouting.
Council Commissioner
---
The "Commissioner's Challenge"
3. Get Trained
Unit Commissioners are resources to the units they serve. In order to be a resource, the unit Commissioner needs to know as much, if not more, about Scouting than the Scouters they are working with. I strongly encourage each Commissioner to be fully trained. That means all the Cub Scout position training, Boy Scout Leader indoor and outdoor training and ultimately Wood Badge training, And if you also work with a Venturing Crew there is online Venture Leader training.
2. Unit Assessments and Leader Contacts
The unit assessment is new this year and the UVTS is no longer, this does not mean we can get lax in our responsibility in our visits to our units and reporting of those visit. It only means that we approach these visit in a different format. The Council, Districts and Units are all measured by the Journey to Excellence criteria; everyone is on the same playing field now. Unit visits and Leader Contact is one of the measured objectives to achieve the gold, silver or bronze level and must be inter into the computer to count.
1. Visit you're Units and Document your visits
Unit visits is the only way to become familiar with the units you are assigned.
When you visit; don't go empty handed; make sure you share upcoming events in your districts and council.
As their unit commissioner volunteer to help with Pack, Troop, or Venture meetings. Go camping with the troop. Lead a game or song at Pack meetings. Be a resource and always have fun!