Camp Osborn Service Day
Date:
Sep 18, 2021
Location:
Camp Osborn
480 Camp Osborn Rd
Sylvester, GA 31791

Grab your work gloves, supplies, and tools and make plans to join us!
We are asking units or individuals to adopt a project by filling out the form at the bottom of this page.
IMPORTANT NOTES:
Lunch will be provided, so please give us some idea of how many to plan for ahead of
time.
Current Projects that need to be done at Camp Osborn
(Projects not listed on the form have already ben adopted)
1. Repair & complete painting of Lovelace Firebowl tower.
2. Clean up brush and overgrowth around Ben Turner Bridge.
3. Remove dead trees around main camp – especially around the Ridge.
4. Replace & repair fencing at Lovelace Firebowl & Keenan Lake beach plus new fencing.
5. Metal roofing on Rifle Range.
6. Replace small piece of metal roofing on Boat House.
7. Repair fascia on Administration.
8. Replace screen doors on Dining Hall.
9. Replace Chapel Bridge.
10. Make & hang interior signage - design & color will need to be approved for consistency.
11. New gates at both entrances.
12. Set both wash stands on concrete pads. Drain pipe to French drains. Connect water.
13. Posts, floats & ropes for designated swimming areas at Lake Keenan.
14. Repair and install buddy board at Lake Keenan beach.
15. Repair & install buddy board by the boat house.
16. Paint inside of the Abernathy Dining Hall.
17. Develop campsites and access roads to sites on Ridge.
18. Begin building adirondacks in campsites.
19. Develop two outpost campsites.
20. Add stop chain to front door of Brashear Lodge.
21. Develop access road to OA Lodge.
22. Repair and restore volleyball court.
23. Replace boards on boat house's dock.
24. Install automatic target retrieval system at rifle range.
25. Fire rings and telephone pole seats in each campsite.
26. Clean up OA Ceremonial Ring.
27. Trail development on the backside of Camp.
28. Paint the Horse Barn.
29. Define trail and place rock on trail from Rifle Range to Eagle Hall.
30. Replace Scout Law signs at trail from Ben Turner Bridge to Chapel.
31. Clean up around Jasmine Spring and Blue Hole for better access and visibility.
32. Finish removing any old or new fallen debris throughout the camp.
33. Trim and mow Eagle Chapel.
34. Fill in any holes in the main camp area.
35. Any help with mowing and trimming around the program areas. (additional mowers and trimmers are needed)
36. Replace light fixtures with LED fixtures at both older program shelters on the ridge.
37. Replacing ceiling fans at the Abernathy Dining Hall.
38. Replacing the light fixtures in the Abernathy Dining Hall and front porch with LED fixtures.
39. Trim back and clean up landscaping at the Abernathy Dining Hall.
40. The camp canoes are in desperate need of being repaired from years of usage. They are Mohawk canoes and require a special material to fix the bow and stern. Note: A fiberglass repair kit will not work on thesecanoes.
41. Wire brush and re-paint metal fencing at the shotgun range. (black paint needed)
42. The Ridge and main camp areas need to be policed and all non-natural debris needs to beremoved.
43. Re-landscaping the maintenance entrance located near the Ranger's House and Shop area.
44. The Lovelace Firebowl needs to be trimmed.
45. Several boards on the seats of the Lovelace Firebowl need replaced and all need to be inspected for wasps.
46. Pressure-wash deck boards and rails on Ben Turner Bridge.
47. Fence up to the gate at the service entrance (by Ranger's House).
48. Freshen-up buildings for upcoming events:
Dining Hall
Trading Post
Headquarters
Bath House on Ridge
Bath House by Archery range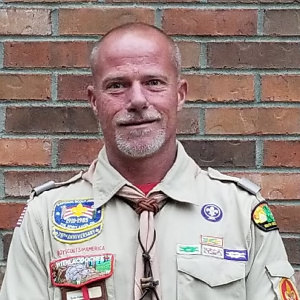 Camp Osborn Ranger
(229) 317-1757