The Trainer's EDGE
Date:
Oct 30, 2021
Location:
UGA Conference Center
15 RDC Road
Tifton, GA 00000

What is Trainer's Edge?
The Trainer's EDGE is the required train-the-trainer course for Wood Badge and NYLT staffs. District trainers, unit trainers, roundtable staff, and interested Scouters are also encouraged to attend. The purpose of the Trainer's EDGE course is to provide and help develop the platform skills of a trainer. It is meant to supplement the practice offered through Wood Badge and NYLT staff development, with a focus on the participant, while raising the level of skill a trainer brings to the staff experience. Only practice can polish these skills, but this course is intended to "train the trainer" on behaviors and resources while offering hands-on experience in methods and media. It is based on The Teaching EDGE™ used in Wood Badge and National Youth Leadership Training. The training includes:
Module 1—Communicating. Review the basics of verbal and nonverbal communication for a trainer, introduce the EDGE model, and give the participants an opportunity to use the model.
Module 2—Logistics, Media, and Methods. Review media and methods a trainer uses to deliver a syllabus.
Module 3—Directing Traffic and Thoughts—Review developing a course culture, facilitation, participant focus, and managing the group.
Module 4—Participant Session (2½ hours)—Provide practice in delivering participants' prepared presentations and feedback.
Pre-course Preparation
Please prepare a 10 minute presentation on a topic from any BSA material. Your presentation should allow you to demonstrate the skills of a trainer. You will receive constructive feedback on your presentation from the other participants.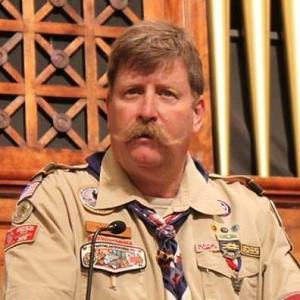 Council Training Chair
(229) 942-3294